About School Nurse Positions
Licensed Practical Nurse (LPN)/Registered Nurse (RN)
Nurse Connection Staffing provides Licensed Practical Nurses (LPN) as well as Registered Nurses (RN) to Schools located across New York State.
When working as a Licensed Practical Nurse (LPN) or Registered Nurse (RN) in a school office setting, we are prepared with the following working conditions and expectations:
Required:
Valid NYS Licensure as Registered Nurse and Licensed Practical Nurse
Expectations of Role for RN/LPN
Responsibilities during the school year
A School Nurse responds to children in need of immediate health care while on school premises. Promoting healthy living by addressing health- related issues of the school population, which may include students, teachers, and other school staff
Providing confidential health advice and proper care for children with special cases and disabilities
Supporting, counseling and making referrals as needed for children with special health care concerns
Giving advice to staff with how to deal with illnesses & infectious diseases; teaching health care education, and helping teachers cope with children who have special healthcare needs such as asthma, diabetes, and epilepsy
The ability to respond in emergency medical situations. Must have good communication skills.
May be asked to conduct counseling and crisis interventions if needed
Updating paperwork for field trips & immunizations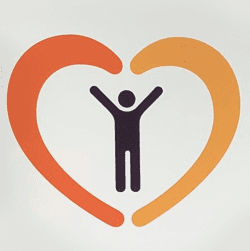 "Jessica is an absolute pleasure to have at Warren Center… She is very respectful, the residents and families love her, and she is a great nurse."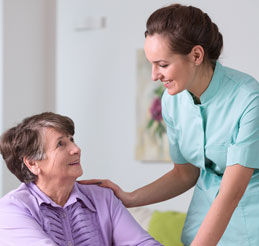 "We've been using Nurse Connection Staffing for some time now, and they have helped us tremendously with our staffing needs.

Their employees are such a pleasure to work with and are very reliable — always coming in with a smile on their face and acting as professionals.

The experience and care their staff have brought has been so much help to us, making the residents' stay here better for them and their families. We couldn't ask for better!"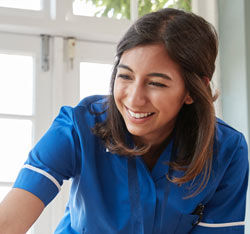 "I've only been with the company for about a week now and the staffing team's performance and professionalism is wonderful! They are quick, and always stay in contact! Your staffing team is pleasant and helpful when I call for any reason."
Need staff?
Look no further — we're here to help!

Contact us

below and we'll be in touch soon.