Join our team of professionals and
advance your nursing career

today.

The Nurse Connection Staffing Inc. offers a variety of work settings for all skill levels of nursing. Whether you're just beginning your career or want to choose when and where you work, we can offer you the respect, flexibility and support to take your career in nursing to the next level.

In addition to the opportunity to set your own hours, we offer a competitive employee benefits package. See below for details.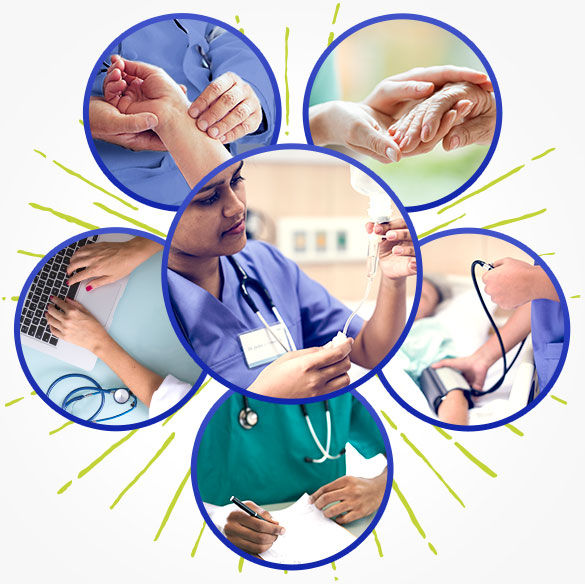 Flexible Scheduling
You are in control – choose when & where you want to work!
Excellent Competitive Compensation
With Weekend differential! Bonuses incentives offered for each shift
Pay Advances
Redeemable the next business day after a shift has been completed
We are here for you!
Access to a full-time Clinical Manager for training and support
Free CPR Classes
Watch the video to learn more.
Personal Scheduling Coordinator
Works with you 24/7! Friendly, responsive and knowledgeable Staffing Specialists who care about your success ready to help you at any time
Community Benefits
Includes discounts on scrubs, hotel deals, retail discounts, family entertainment and more!
Referral Bonus
Invite others to join The Nurse Connection Staffing and earn extra money while helping us grow!
Health Insurance (optional)
With benefits to include "Doctor-on-Demand"